I think the best thing to do with this post is to start with a picture.


Case in point.
I'd like to state before I go any further that all of the costumes featured in this post can actually be found
here
, should you wish to dress up like a giant fart cushion or otherwise.
Why anyone would actually WANT to attend a party as a big fat fart cushion escapes me, but you can for just $39.99. Or you could just eat a few cans of beans and attend a party as a big fat farter. It'd probably be cheaper.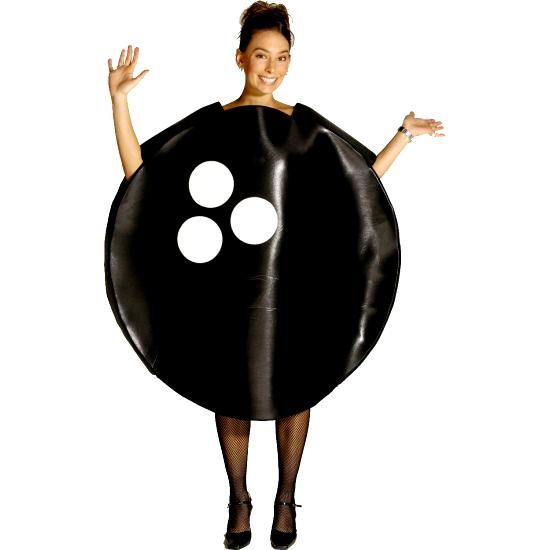 Something tells me this is the same costume as above, but painted differently.
Or you could go as a bowling ball. Hide that fat arse in a costume that will continually knock things off shelves and won't allow you to sit down all night. Fun for everyone.
Or if you'd prefer to SHOW OFF your fat...
According to the blurb on the website, this is what Spiderman looks like when he's let himself go. And mixed up his spidey suit with his blue undies in the wash, presumably. I'd say this costume is entirely unnecessary, given that most adult men who would actually dress in a Spiderman costume in the first place probably already HAVE a gut like this.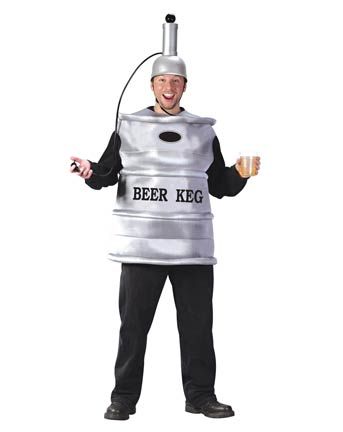 Be the life of the party...
This costume is for all those funsters out there who call you up before your bash and go "Hey man, I'm bringing a keg to your party! Rock on!" It's also suitable for the
"I'm not good looking but I'm fun" kind of guy.
PULL MY FINGER!
Sure you'll have to hold your left arm up all night and put up with drunk people wrenching it around in an attempt to get three cherries, dirty old men joking about putting their hand in your slot, dirty old men joking about "poking" the pokie, people yelling "JACKPOT!" every time you walk past, and possibly not have a free hand to drink all night, but it'll still be fun, right? RIGHT?!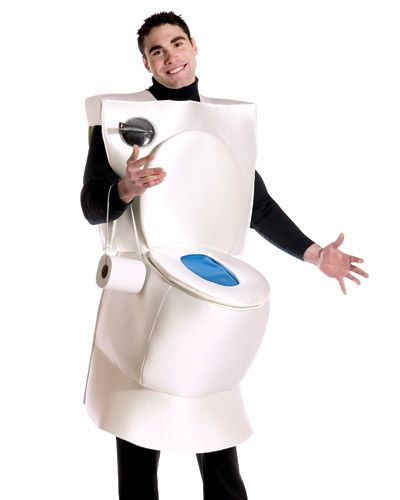 Flushed with excitement.
For once, words fail me. All I can say is - don't get drunk and fall asleep in the corner in this costume, you never know WHAT might happen.
Start saving for the therapy bills now.
Nah, THIS kid isn't going to get beaten up. Nahhhhhh.
What a nifty handbag.
Come to think of it, if that penguin sticks with this kid, he should be fine.