Somebody call a doctor, I think I've come over ill. I'm not sure what's wrong with me, but I'm just not that excited about MasterChef starting tonight.

I know. This could be serious.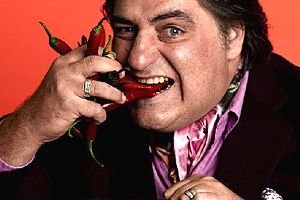 This fulfils my quota of stupid Matt Preston photos for this week.

Regular readers will know that I am something of a MasterChef tragic. Excluding the utterly unwatchable Celebrity and Junior versions of the show, which made me want to throw macarons at my television screen, I have watched and loved every single episode.

I love the drama (only 20 minutes to make a lamb roast!), the disasters (collapsing cakes!), and the triumphs (anything that makes George Calombaris stand on his tip toes), not to mention the blast freezers. They should make everything in the blast freezers.

But this time around, I've sort of gone lukewarm on the idea.

I've seen the ads with the contestants running through the streets to inspirational music and thought "Yeah, yeah".

I've read the gushing newspaper articles about how season 3 will be more exciting than ever, packed with celebrity chefs all clamouring to promote themselves, and actually yawned. YAWNED, I TELL YOU.

Could the unthinkable have happened? Could my love affair with MasterChef be over after just two seasons?

You see, while I'm still semi-interested in tuning in (if not only to see what special guest Heston Blumenthal will make the contestants do, hopefully involving liquid nitrogen), I'm worried the cooking franchise has run out of steam.

The proof is in tonight's pudding, so to speak, but if MasterChef has lost its gloss it's fairly easy to work out why. To use yet another foodie analogy, Australian TV networks have over-egged the pudding when it comes to cooking shows.

When it started three years ago, MasterChef managed to capture Australians' burgeoning love affair with cooking shows just as it was starting to gather momentum. In cooking terms, its souffle rose at exactly the right time.

Then, as always seems to happen in TV land, some bright spark put their hand up in an executive meeting somewhere and said something like "Hey, everyone seems to love this MasterChef thing, how can we flog it some more until everyone's totally sick of it?"

And thus Celebrity MasterChef was born, aka "The MasterChef we all pretend never existed", and then Junior Masterchef, aka "The MasterChef starring obnoxious kids that only parents enjoyed watching".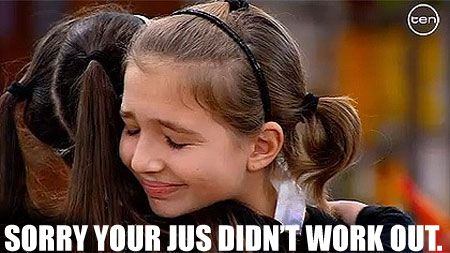 ANNOYING.

And then came My Kitchen Rules, which was basically Channel 7 taking a giant fork and stabbing Channel 10's souffle over and over and over, to the music from Psycho.

And peppered in between all of this we've had Jamie Oliver cooking things in 30 minutes, and Heston Blumenthal making edible Christmas trees, and Gordon Ramsay yelling at people, and OH MY GOD I DON'T THINK I CAN TAKE IT ANYMORE.

I feel like I'm stuck at a never ending dinner party with a bunch of fat, boring toffs who say things like "twice cooked" and "jus" and regularly describe meals as "a journey", and we're onto the 17th course, and that's just entrees.

It remains to be seen whether season 3 of MasterChef will capture the public's imagination like the previous seasons. I'm going to hazard a guess and say yes, probably, it will.

But at some point we're surely going to have to admit that we're full up of cooking shows, and leave the table, before we explode from gorging ourselves on our own infatuation with food.

Maybe an obssession with exercise shows should be next?

This article was first published in the Adelaide Sunday Mail's TV Guide on May 1, 2011.