After discovering that the lovable HayleiLovesRealityTV has been kicked off YouTube for the heinous crime of uploading Australia's Next Top Model episodes for desperate expats like me to watch, I have spent the last hour trying to find another copy of episode 8 to watch on the web.

Fortunately, I have located one. I'm not going to tell you where it is, in case the internet police get to it and burn it, but have a random picture of Simon(e) to celebrate: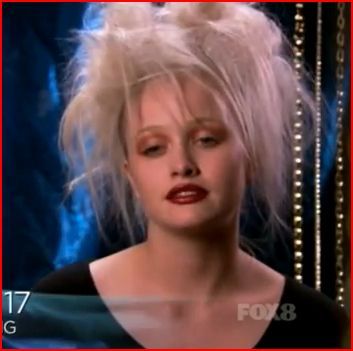 HOORAY.
The thing is, now it's 11.30pm here and I'm feeling rather nannaish so I'm going to go to bed and leave the recapping until tomorrow morning. That probably means late Tuesday night to all of you down under.
Until then, why not amuse yourselves by reading
recaps of ANTM Season 5
? It was a cracker.