A caffeine desperate Petstarr heads to Think Coffee and finds a slice of heaven. A cup of heaven. Whatever.

What is the BCACB? Click here

I arrived in New York City on a Tuesday night at 10.30pm after 26 hours in transit and many, many airline coffees. I don't want to overstate how unpleasant this sort of treatment is, but I think it's similar to some of the techniques they used at Abu Ghraib.

Waking up on Wednesday feeling like something out of Dawn of the Dead (and I'm not talking about the arse-kicking, baseball bat wielding zombie killers, I'm talking about the... oh right, you get it), my beloved could see that caffeine was in order. Fortunately he had been in New York for a month before me and had already sussed out a local place that served coffee the way we understood it. This type of coffee is now referred to by both of us as "Australian Standard". It is difficult to come by here, as you will see in future posts.

But for now - Think Coffee. Wondrous house of hot, steaming, frothy Joe, of perfectly expressed beans and warmed milk.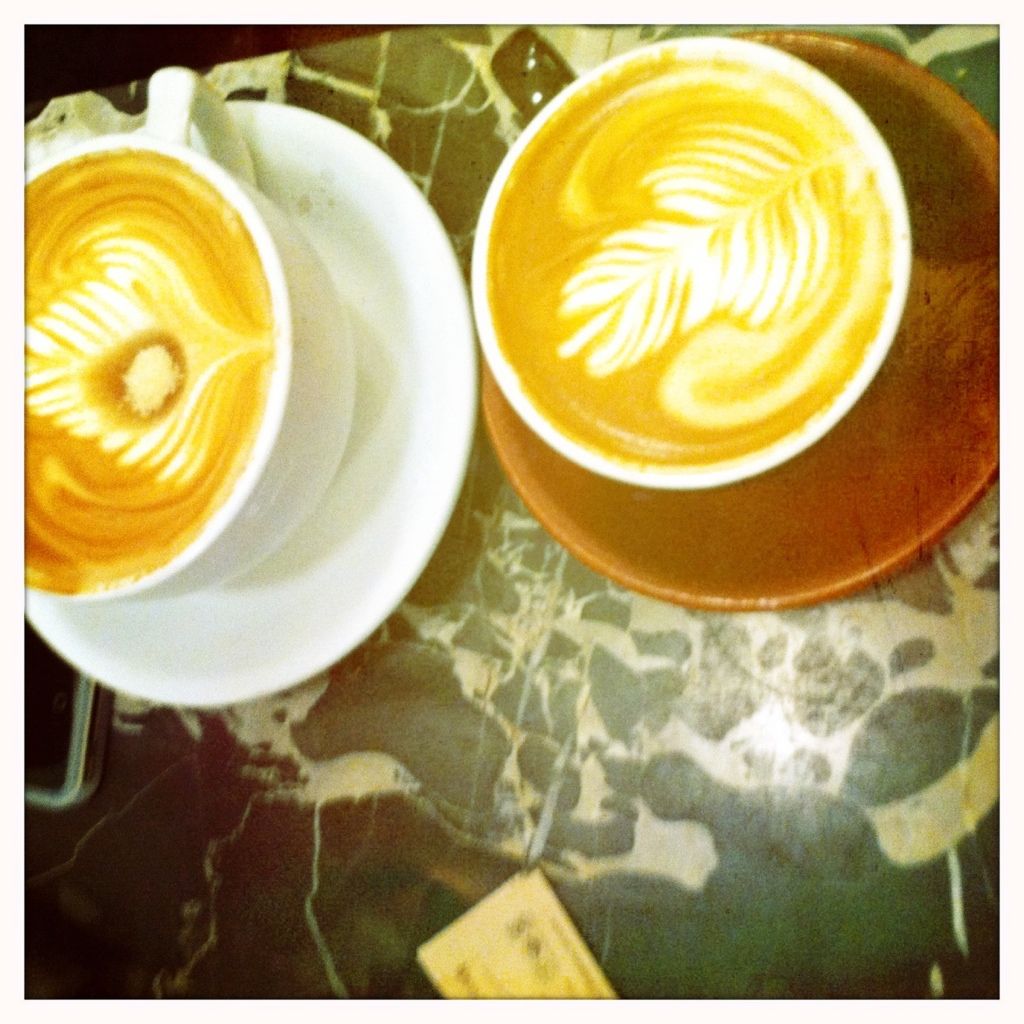 WAY TO LULL ME INTO A FALSE SENSE OF SECURITY, THINK COFFEE. YOU ARE NOTHING LIKE YOUR BRETHREN.

You can't really tell from the photo above, but Greg's caffe latte was approximately the size of A FISHBOWL. This is not a good thing, and contravenes Australian Standards section C sub section 18.1 - coffee shall not be served in oversized or "novelty" cups or mugs. Any coffee referred to as a "mugacino" is forbidden.

Apart from this small infraction, Think Coffee's espressos were highly commendable. Just like home, in fact. The cappucino came without any chocolate dust and I couldn't see anywhere to add it, but it's possible I was still delirious from 26 hours of Qantamericanairlines coffee and missed it.

The atmosphere of the cafe itself isn't anything to write home about (or blog about, for that matter) and it's the type of place where you line up to order and stand and wait to collect (no table service). But for a grab-and-go Australian Standard coffee, this is a good place to start.

As you will see in future BCACB posts, Think Coffee is in the minority when it comes to cafes that actually know how to use an espresso machine.