You may have noticed that the last two Australia's Next Top Model recaps have gone AWOL. As indeed, have I.

That's because I moved to New York city last week, and therefore have been distracted by bagels, hotdogs and "cups o' cawfee". And knishes: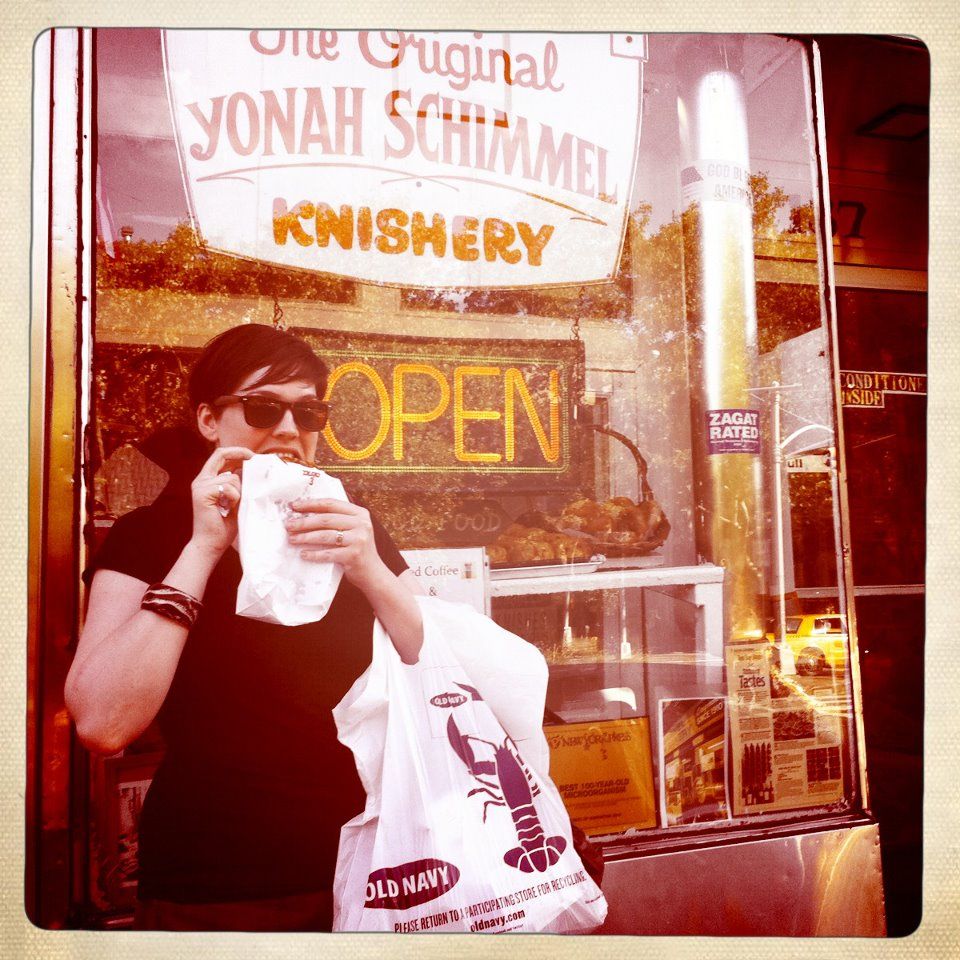 What is a knish? We may never know.
And no, that's not a giant popped collar, it's a shadow.

So anyway, that's my excuse.

The good news, for the three of you who care, is that I'm planning to do them both soon. I'm also going to launch a new part of my blog dedicated to reviewing coffee here in the Big Apple, which so far has been surprisingly terrible. More on that later...

SOON.