Every November, retailers in New York get festive and decorate their shop windows for the coming Christmas season. But many go further than just putting up some tinsel and fake snow. Much, much further.

Window viewing is a holiday tradition in New York, and the best sights are undoubtedly on uber posh Fifth Avenue, home to the city's biggest and most luxurious department stores.

I took a sojourn up the strip, starting at the New York Public Library, to bring you my top five best and worst Fifth Avenue holiday windows. Let's start the countdown with...

THE WORST

5. SAKS FIFTH AVENUE



How the four friends laughed as Jennifer slipped in the snow and broke her leg.
Apart from the suggestion of major bodily injury, this is about as boring as one of those wood-boring insects that bores into things. I expected much more from this Fifth Avenue icon, which is why it makes the bottom five. Very disappointing.
4. H&M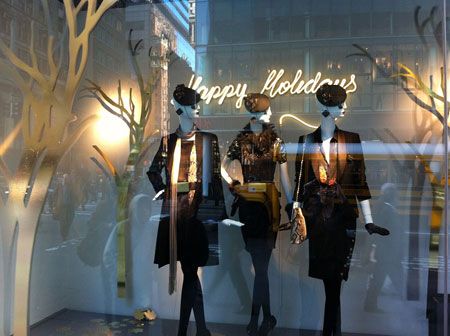 Traditionally, Upper East Side women show festive cheer by sticking their arm out and looking to the left.
CELEBRATE THE SEASON. WEAR BLACK.
3. GUESS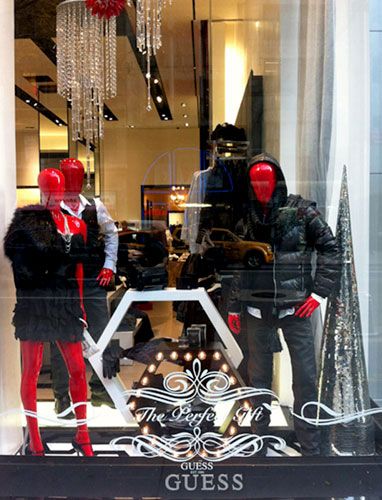 Christmas menace.
An extra from
Jersey Shore
and a mugger in an anorak prepare to attack a severely under dressed drunk NYU student as she leaves a Christmas party. I think "the perfect gift" in this case would be a can of mace and a rape horn.
2. BOTTEGA VENETA
If you're wondering where someone would wear this ensemble at Christmas time, you're not rich enough to shop here.
I don't know where this bloke is, but it's certainly not New York at Christmas.
1. BANANA REPUBLIC
At first glance this looks like any other boring Christmas display - until you read the sticker on the window.
Pardon?
To quote
Ferris Bueller's Day Off
: So THAT'S how it is in their family.
Let's move on to....
THE BEST5. SEPHORA
Simple, effective, beautiful - the makeup chain's window features an intricate cream and gold paper cut out of two girls in a forest full of snowflakes.
click pictures to launch gallery/enlarge
4. VAN CLEEF AND ARPELS
When I was little I had a fold-out, pop-up book that turned into an old-fashioned 19th century theatre, complete with ballerinas on a curtained stage and lavishly dressed people sitting in the balconies. Van Cleef and Arpels' five small windows remind me of that book, each one dressed to look like a miniature theatre with diamond necklaces and earrings dancing on the stage and silhouettes of fancily dressed people watching from the sidelines. Some played music and had moving parts for extra wow factor.
Watch the video of the Van Cleef and Arpels Christmas windows below:
3. HENRI BENDEL
One of the most original windows on the strip, the department store's delightfully mental display shows the Statue of Liberty come to life as a New York city party girl in high heels and a flowing robe made of jelly beans, walking her giant rein-dog up Fifth Avenue. Behind her is an apartment building, through the windows of which you can see tiny uptown girls drinking champagne and getting dressed to go out, all while Ella Fitzgerald sings
Let's Take Manhattan
.
click pictures to launch gallery/enlarge
2. TIFFANY
Just like their famed jewellery, Tiffany's windows prove small and intricate can be more interesting than big and bold. Framed by huge, brightly-coloured carousel pieces, each of the store's five windows contains a miniature diorama of various New York city scenes. There's a tiny spinning carousel - and also escaped carousel animals walking through Central Park - and a perfect winter streetscape of the shopfront itself.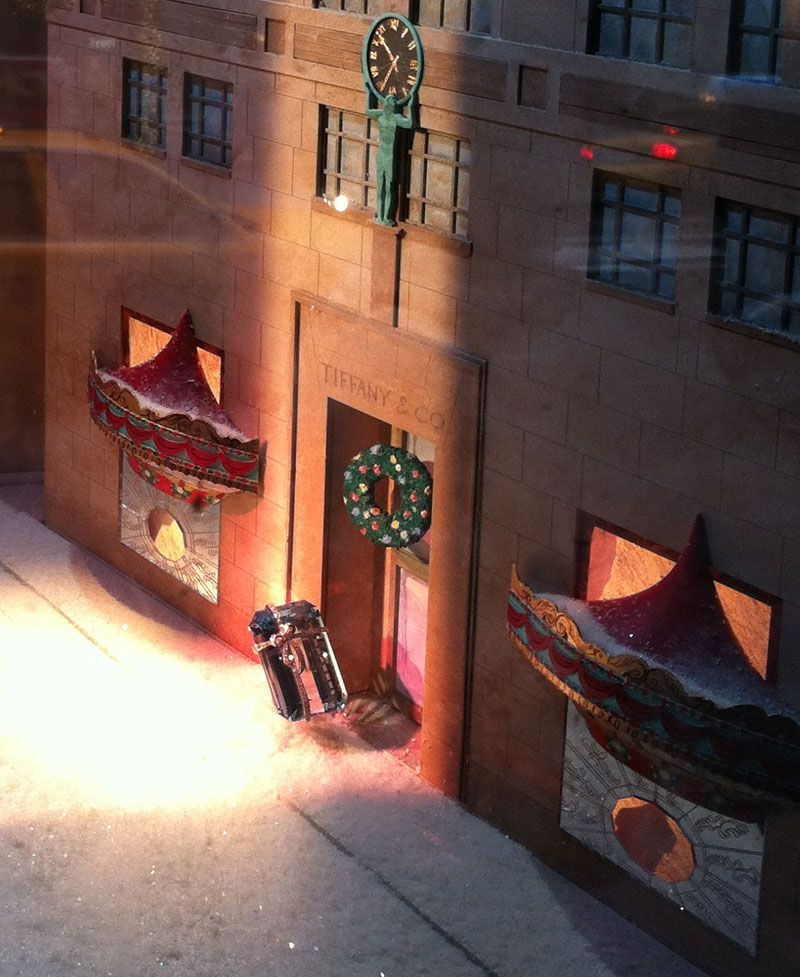 click pictures to launch gallery/enlarge
Watch a video of Tiffany's Christmas windows below:
1. BERGDORF GOODMAN
The last store on Fifth Avenue before you reach the south eastern corner of Central Park, Bergdorf Goodman is famous for its holiday windows. And it's not hard to see why.
The less explanation the better - best just look at the photos.
click pictures to launch gallery/enlarge
HONOURABLE MENTIONS
Fendi and Cartier, for dressing their entire buildings in a glittery belt and bow respectively: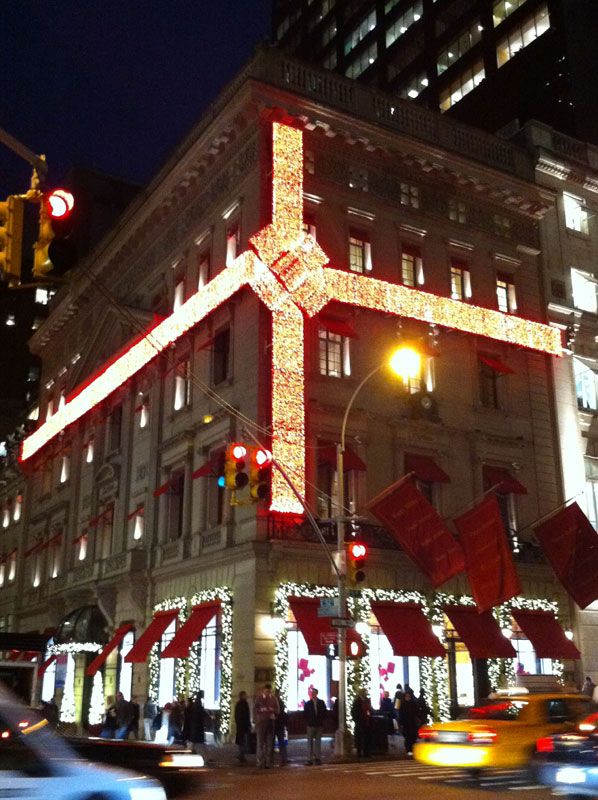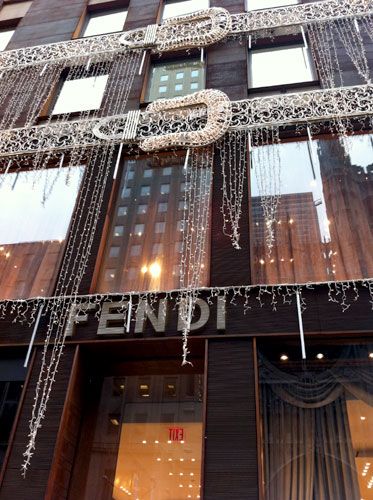 click pictures to launch gallery/enlarge