Today, upon the recommendation of Time Out NY magazine, I went to the Parker Meridian hotel on W56th Street (or, if you're being both pedantic and pretentious, LE Parker Meridian) to see a Christmas display of gingerbread "art".

There are several decorative gingerbread pieces made by various local bakeries on display in the hotel's lobby, like a candy-covered house, a North Pole scene and a miniature version of the hotel itself.

And then there's this, by "Cupcake Cafe", titled "COME ONTO MY HOUSE":


Er...

Now, it's already been well established that I have something of a dirty mind, but looking at the frosting on this thing I don't think the name of this piece was an accident.

Do you need a closer look at that?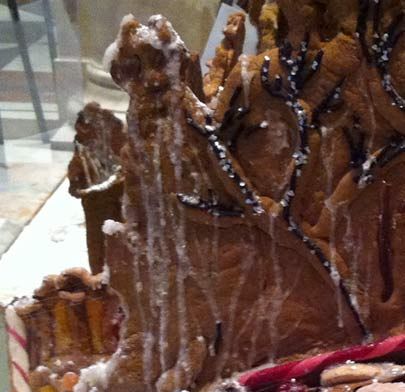 Aaaand THERE we are.

To quote Regretsy - someone REALLY likes gingerbread houses.