Tonight Ben and The Women head to Switzerland for this season's "Fantasy Suite" episode, otherwise known as the "Ben gets to screw three women in one week with no repercussions" episode, also known as the "This show single handedly sets back feminism 100 years" episode.
Switzerland is a country known for its cheese, its large, impenetrable masses of rock and for speaking languages no one understands - all characteristics shared by Ben himself.
"I've experienced every emotion in the book - love, anger, sadness," says Ben, which is coincidentally every emotion I experience as they show him boarding a first class flight to Switzerland.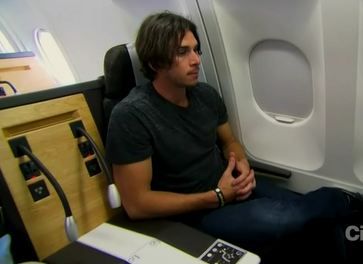 Except for the "love" part. Jealousy, maybe.