Pour one out for The Daters everyone - it's time to say goodbye.
Yes, after 20 episodes (that's about 200 minutes, or a little over three hours) (Christ, it felt longer than that), dozens of awkward dates, lots of drunken dancing and approximately 3700 sequences of people slamming shots (at a conservative estimate), we've arrived at the final installment of this enlightening peek into the lives of Australia's 20-something singletons.
And what have we learned?
That they're annoying, mostly.
To celebrate no longer having their lives aired on national television and then turned into GIFs and dissected by me, our Daters have jumped in a booze bus and headed straight to wine country. Because there's no better way to celebrate being single and alone than being surrounded by gallons of pinot grigio.
And even though you can't get tequila shots at a winery they're all really looking forward to it.
Burgo
says he's enjoyed sharing his dating experiences with the other five on the show.
"And also with the people watching it, either identifying with it or feeling sympathy for you," he says.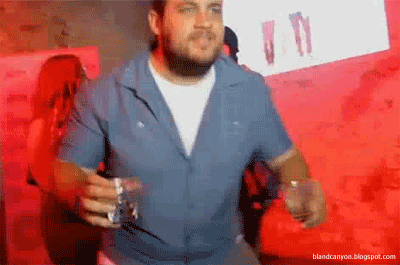 Or laughing at you. Don't forget that.