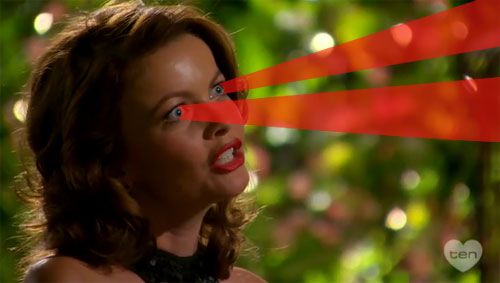 It's been just over two years since I last delved into the grease-slicked jacuzzi waters of the Best-Worst show on reality TV, The Bachelor, to
write weekly episode recaps
 detailing everything a bunch of vacuous women did with one exceedingly dull man and gallons of fake tan, saliva and pinot grigio.
To be frank, the experience was so gruelling it took me that long to recover from it.
But then I saw the trailers for
the Australian version
and in a moment of panic, blinded by a bevy of buxom bogans in sequins, I thought "Yeah, alright".
So here we are, the first episode of season two, otherwise known as "Seriously? They commissioned another season of that?"
If you've never seen The Bachelor Australia never fear - it's just like the American one, only with a smaller budget. In fact funding is so scarce this year the producers have had to rely largely on sponsorship:
From the National Sequins Advisory Council of Australia...