Another episode of The Daters, another question about the theme song which seems to feature a woman singing: "I like moving in the dark, but you ruin muffins darlin'....".

No wonder whoever it is keeps ruining the muffins if they're cooking in the dark. Seriously.


Anyway on to the new episode which, due to everyone else being busy this week, is all about
Courteney
.
I suppose that's marginally better than the alternative plan, which was just to show 10 minutes of this: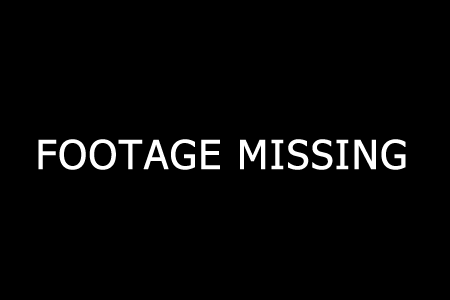 The ABC's budget department liked the idea.
Because it's been eight weeks since anyone last heard from
Courteney
, she has to introduce herself again - she's 23, single and a dancer, and has been on three dates on Tinder.
"I actually don't reckon I'd call them dates now that I think about it. It's more been just like... hanging out," she says.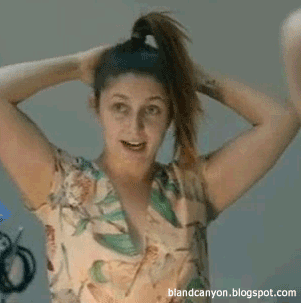 IT'S OK COURTENEY WE KNOW WHAT YOU MEAN.
Courteney
's first date was "boring", she says, because he didn't say anything all night while she was left to do all the talking.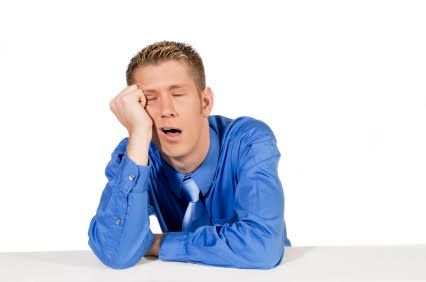 He may have a different version of events.
Her second date was better ("he was so gentlemanly, he opened doors for me, picked me up, paid for dinner") and her third was just OK ("he had a weird sense of humour").
Now she's off on a blind date, and... OH MY GOD, COULD IT BE?
Hmm, no actually, that would be too weird, even for the ABC.
As it turns out
Courteney
's date is not a blindfolded female baker but a rather trendy looking bloke with very short hair on the sides, who takes her go-karting. It is unclear whether they will be ruining muffins in the dark at any stage.
Before they hit the track the go-kart manager runs them through the rules, which are basically the same as rules for blind dates in general: "No bumping, and if you crash raise one arm and somebody will come out and see to you".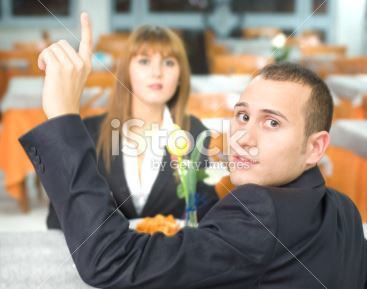 "I need assistance - this woman looks nothing like her Tinder profile!"
Trendy Bloke seems quite impressed with
Courteney
, even after it becomes obvious that she has no concept of either helmets ("Is my face going to squish?") or cars ("Which one is the accelerator and the brake again?").
But how does
Courteney
feel about him? What's her ideal man look like?
"I like tall, olive skin, nice eyes, good teeth," she says.
Insert joke about riding here.
It's yet to be seen whether Trendy Bloke is a Melbourne Cup chance but he seems to be pulling all the right moves, admitting to
Courteney
that he Googled "contemporary dance" to learn more about what she does.
"It's like, a lot to do with ballet, and falling to the ground movements and ground stuff, so I've got it all down pat," he says.
Like many blokes, he's especially good at "falling to the ground movements" on Saturday nights.
"He's probably not someone I would have normally gone on a date with, he's not someone I would have approached at a bar,"
Courteney
says of her blind date, even though he looks exactly how she described her perfect man earlier.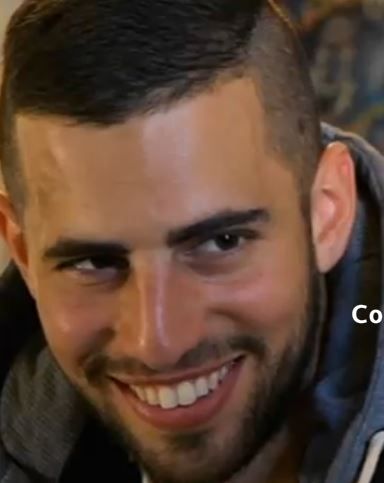 Olive skin, nice eyes, good teeth - he's basically a police identikit of her perfect man.
"Of course I gave him my phone number," she says later.
"I think stepping out of your comfort zone is important."
Just a reminder: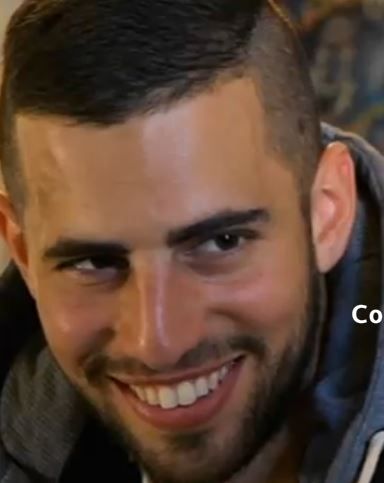 This guy's name might as well be "Comfort Zone".
Now go on and
READ EPISODE NINE
when
Burgo
uses some sexual innuendo (possibly "hot dog" again) and
Johnny
makes ABC viewers long for the return of
Backchat
by using the term "chucked and f***ed".
Or go back in time and
READ EPISODE SEVEN
again.