Right, where were we...? Oh yes.
That's right.
We rejoin
Johnny
and
Courteney
in Melbourne for part two of their dating competition, where it seems she has the distinct advantage of not being half dead.
"We went out for wines last night," she explains.
Understatement of the year.
While she went home at the respectable time of 2am,
Johnny
apparently stayed out drinking until five and consequently has had one hour of sleep, and now looks like this:
The only date Johnny has today is with this glass of Coke. It's love.
She might be hangover-free, but
Courteney
isn't exactly rocking this dating competition either. Two of her dates have cancelled via text message, probably because they woke up on Sunday morning looking like
Johnny
and realised they didn't actually want to be on TV.
Speaking of looking like
Johnny
, he looks amazing for someone with one hour's sleep and more wine in their bloodstream than actual blood:
Hangover, by Calvin Klein.
Unfortunately though when his date arrives he
removes his sunglasses, revealing his bloodshot eyes and shattering the illusion.
"Damn, I hope my friend remembers to fake call me like we arranged."
While
Johnny
tries not to vomit on his date,
Courteney
attempts to make up for her two cancellations by cracking onto an entire table of five blokes via a handwritten note that begins "Dear table of cute boys".
"Jeez she must be desperate. I'll go."
With the promise of a mid-morning leg-over within reach, one of the blokes heads inside to meet
Courteney
and suddenly finds himself starring in a film noir.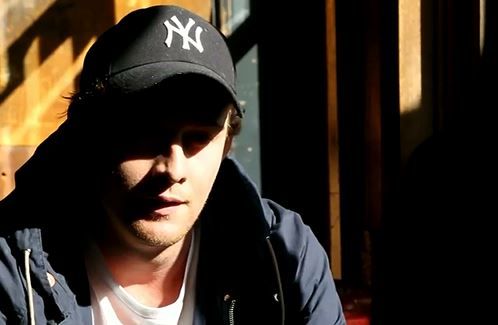 "Of all the brunch spots in all the towns in all the world, you had to walk into mine."
Sadly, this film noir appears to have been written by a first year creative writing student at Cootamundra TAFE, as the dialogue is about as scintillating as an episode of Play School.
Bloke: I'm an engineer.

Courteney: How'd you get into engineering?

Bloke: I dunno, really.

Courteney: Is that something you have to be good at maths for?

Bloke: Yeah.

Courteney: Are you on Tinder?

Bloke: Yeah.

Courteney: Isn't it weird?

Bloke: Yeah.
Meanwhile,
Johnny's date with a packet of Berocca is going as well as expected: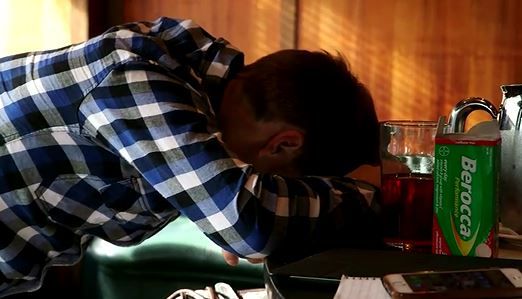 Sparkling conversation!
Suddenly
Courteney
's next date arrives, a cute Italian boy who speaks mangled English with a charming accent.
"What is your favourite situation to met mens?" he asks her, which is the most adorable sentence of all time and should obviously be rewarded with an instant pash.
"If all girls are as beautiful as you, I definitely going to Adelaide," he says.
HOW CAN YOU RESIST THIS?
Answer: You can't.
Except if you're
Courteney
, then apparently you can totally resist it.
The United Nations of dating continues with
Johnny
's next date, a Brazilian guy who isn't much of a conversationalist but does wait patiently while he runs to the toilet to chuck up. So that's something.
Moving on to
Courteney
's next date, who looks like the illustration for the Urban Dictionary entry for "Melbourne hipster".
"I was into dating before it was cool."
She was apparently impressed by his pick up line on Tinder: "If you were the president, you'd be Babraham Lincoln".
Courteney
does not realise this line comes from the film
Wayne's World
, probably because she was ONE when that came out.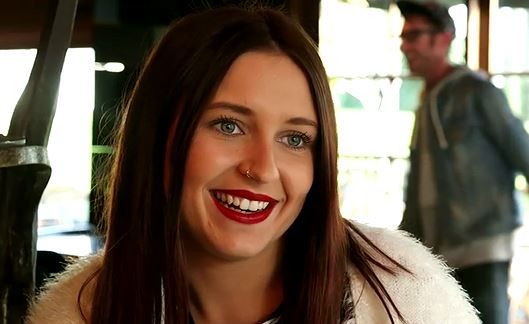 "What does 'schwing' mean though?"
Their tallies equal at three dates all,
Courteney
and
Johnny
decide on a tiebreaker - whoever can get their date to go on a ride with them at Luna Park.
Courtney
's hipster is good to go, because Luna Park is like, totes ironic and you can take really sick Instagrams there.
Johnny
's date, not so much.
"Did you know that one in four people die on rides in Luna Park? That place is a death trap," he says.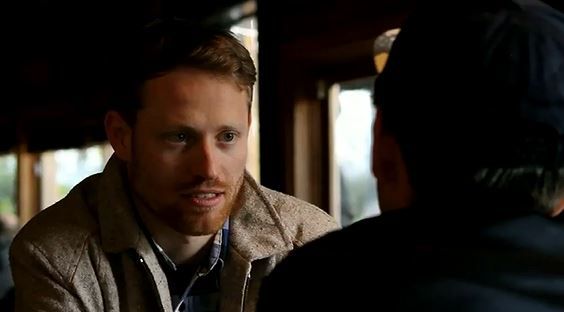 "So, that's a no then?"
So with that,
Courteney
wins the dating war and heads off to Luna Park to make sure the ABC fulfils its contractual agreement with Tourism Victoria.
But as
Johnny
slinks home to die quietly in bed, it's clear who the real winner in all this was:
Gives you back your B B Bounce.
Now go on and
READ EPISODE 17
when we have a look at all our daters two months on, and note how little has changed for everyone except
Sooz
. Or go back in time and
READ EPISODE 15
again.