When we last left Sooz she was banging on about how she nearly died of TB and was cast out onto the streets and had to sell all her teeth or something, and also about how she met her dream man Jack on Tinder.


In this episode we get to see their second date, and
Sooz
is pulling out all stops. And hairs, apparently.
"I've shaved my legs and my underarms," she announces proudly.
Meanwhile, this lady opts for a light comb and a quick run through with the GHD.
Free of hair and full of beans, she steps out to meet her new man, but as it's been raining she brings along her personal butler Jeeves to carry her umbrella for the duration of the date.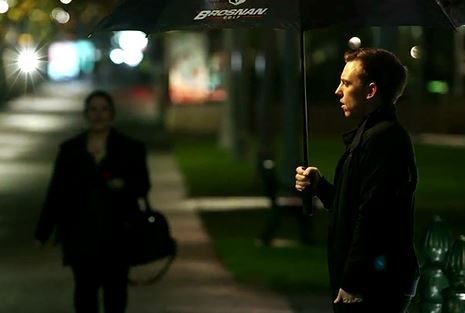 "No ma'am, I'm not cold. Yes ma'am, I'll stay here until you wish to return home."
Actually the bloke with the brolly turns out to be Jack, and as usual, Sooz is totally nonplussed about seeing him again.
"HE'S SUPER FUNNY AND HE'S GOT THESE BEAUTIFUL EYES AND HE'S JUST REALLY CUTE AND I JUST CAN'T WAIT TO SEE HIM AGAIN," she gushes in an utterly indifferent manner.
They've chosen a fancy riverside restaurant for dinner (
this one
, actually) (although to be honest, that website could not look more downmarket if it tried).
"Two glasses of the shiraz, thank you," says Jack.
It's been a long time in the making, this date, due to
Sooz
being crippled by polio or whatever it was she had, and she's very impressed that Jack waited all those weeks just to see her again.
"It was actually really nice to know he was still waiting around for me," she says.
This is even more true because it appears Jack might be a cowboy, who could very well have ridden off into the sunset multiple times by now.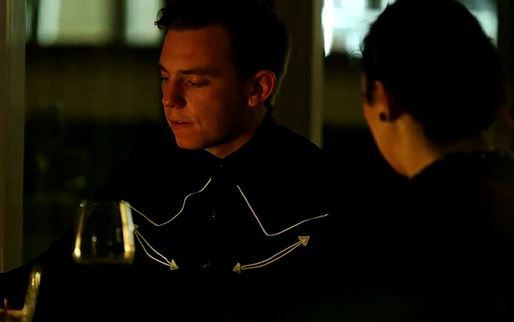 "Don't you worry yer pretty head, little lady. Just mosey on over here and jump on my saddle."
"Beautiful and funny and special," Jack says, and we assume he's talking about
Sooz
and not just listing words he learned that day.
"He's nice and sweet and funny. He's definitely a 'meet the parents' kind of guy,"
Sooz
says, and we assume she's talking about Jack and not just describing US comedian Ben Stiller.
"He's just so funny and witty," she continues, despite there being absolutely zero evidence of Jack's humour so far, beyond his shirt. I guess it's just not getting caught on camera.
Anyway she's well impressed with Jack, so she takes him to meet her two best guy friends to see if he passes the mates test.
"I thought I'd kick him off with the hardest ones," she says.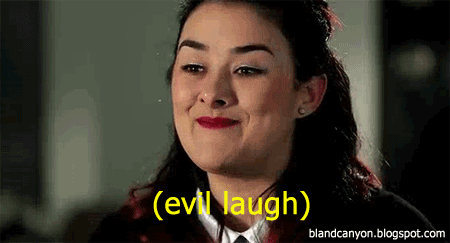 She's nice, Sooz is.
Fortunately
Sooz
's mates are nice, normal blokes and totally not the sort of dudes who would sit around with no pants on when you brought your new boyfriend over to meet them.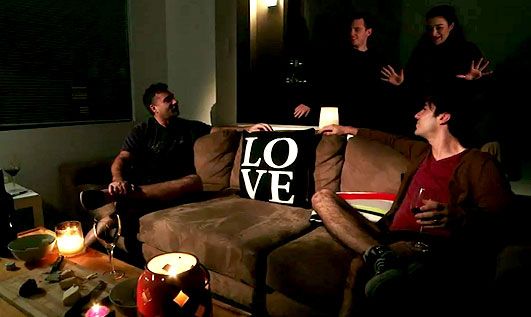 Oh no wait, yes they are.
"As soon as I saw they weren't wearing any pants I thought 'these are good dudes'," says Jack, which either demonstrates an extremely accepting nature or a reason for
Sooz
to be concerned about her future romantic prospects with him.
The threat of imminent sexual assault notwithstanding the meeting goes well, the mates approve, and everyone is happy.
"The next logical step is for him to meet my mum and dad and my brothers,"
Sooz
says.
"And my sisters in law and my niece and my three nephews.
"And my cousins and their cousins, and their uncle Joe and his wife Melinda, and their neighbours - they're really nice people..."
You know you're dating an Italian when...
Now go on and
READ EPISODE 13
when this happens: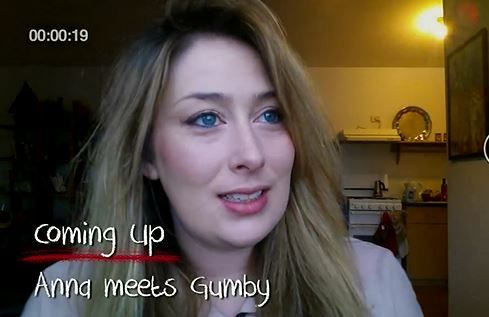 But will Pokey and Goo join her?
Or go back in time and
READ EPISODE 11
again.