My god, has it really been a whole year since the last season of The Bachelor Australia, when the Blakebot 3000 pissed off the whole of Australia by... er... hmm. What did he do again? He chose one blonde over another blonde, or something. Or he told someone he loved them and then decided that actually he really loved Weetbix.

Dirty street pie, something something.

Who knows - all I can really remember of season two is that everyone had the collective IQ of a house plant, but weren't quite as interesting. And that the cast frequently exploded.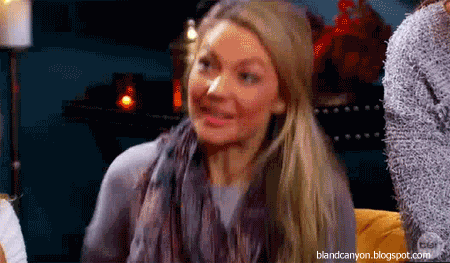 Like this.
And this.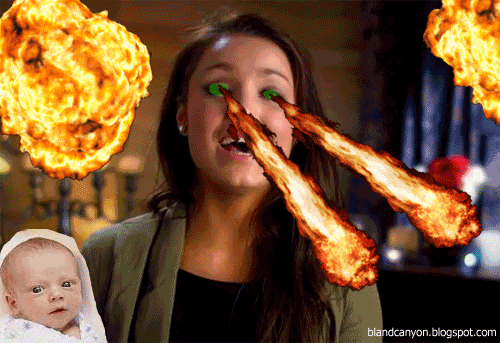 And this.
Still, HERE I AM back for more punishment, devoting hours of time, megabytes of web space and at least several brain cells to recapping The Bachelor Australia SEASON THREE: The Season of Doom.*
*Note: Not actually called "the season of doom".**
** But should be, am I right?
Anyway if you want to
torture yourself with the festival of banality and hairspray that was season two
get up to speed with season two, you can start
right here
.
Otherwise: throw on every sequin you own, light a shit ton of candles and grab a bottle of affordably priced domestic sparkling AND LET'S DO THIS.
We begin with a montage of the two past Bachelors and their
prey
leading ladies, which, given there is only two of them, is a very short montage. It's also wholly unremarkable but for the part where one of the women is shown to have a very obvious bandage on her knee: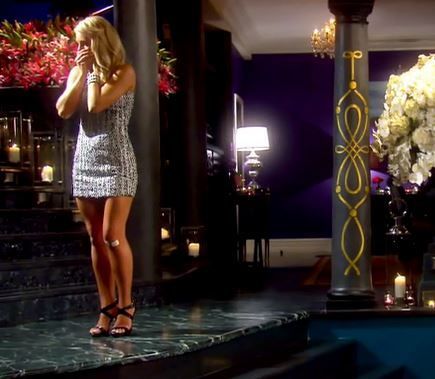 So what? She probably prays a lot.
But FORGET THOSE LOSERS because here comes Bachelor Number Three, and this bloke is really going places.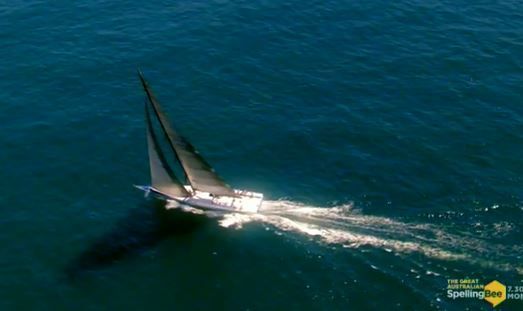 Going places on a boat!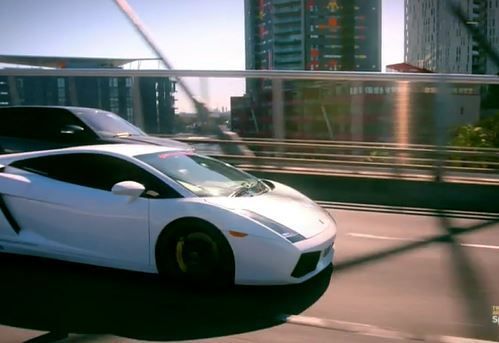 And in a car!
And by hot air balloon!
Yes, the Bachelor's producers' continued obsession with modes of transport knows no bounds, as we are treated to a thrilling montage of the various vehicles in which our bloke will spend the next 10 weeks trying to cop off inside.
Next thing you know we're inside a giant gypsy wedding cake pretending to be a house, where a hairpiece in disguise as a human being is talking to the camera.
"Blah blah blah blah LADIES blah blah blah blah CHAMPAGNE blah blah ROSES blah blah," says the hairpiece in what is truly an A1 impression of last year's host
Osher Gunsberg
.
And then it's time to meet the man of the moment - season 3 Bachelor
Sam
, who probably shouldn't be sitting there: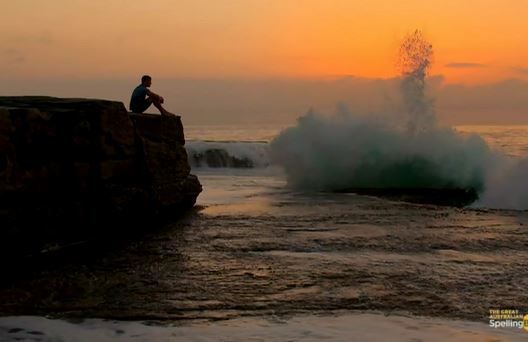 What? Well how do you spend YOUR Friday nights?
Sam
is 34, from Tasmania, and speaks like a footballer with a head injury.
He is also a fan of scoop neck t shirts, staring into the distance, and taking his shirt off next to things.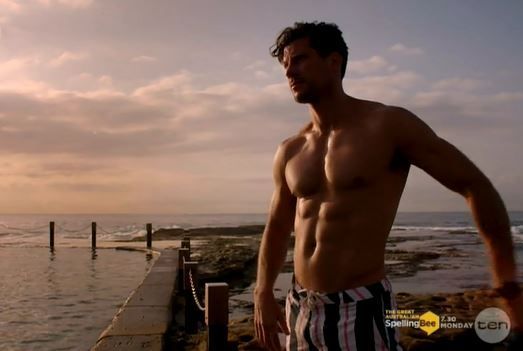 I'm not that unhappy about that last thing.
He also says he's passionate about "kids' health and fitness" and that he "really, really wants children".
Oh, can you hear that? That's the sound of a million uteruses vibrating around the nation.
Fortunately the program cuts away from
Sam
just before the entire female population of Australia links up to form a giant, super womb that will devour the countryside, and we move on to meeting a few of The Women vying for his affections.
First there's
Sarah
, a 25-year-old event manager from Melbourne who has huge goals. That's what she said. (No, that's actually what she said).
Then there's 27-year-old
Sandra
from Victoria, who looks like this most of the time:
[Insert sound effect here]
Sandra
is a primary school teacher and spends most of her time shouting, squealing, whooping and generally being irritating as fuck.
"Because I'm very loud, I think females find me VERY intimidating,"
Sandra
says.
One of Sandra's friends, being intimidated.
Next there's 29-year-old filmmaker
Heather
, who has time travelled all the way from 1993 just to be on the show:
Heather's next film is a modern remake of The Craft.
"No girl is sitting at home thinking 'oh god I hope a guy doesn't sweep me off my feet'," she exclaims, a sentence that is not only grammatically confusing but completely ignores the fact that lesbians exist.
Heather does yoga in the park and calls the Bachelor "Batchy" and says things like "bring on all of the Barry White" and "love is hell crazy" so I thiiiiiink I hate her?

Meanwhile, back at the giant gypsy wedding cake, our Bachelor Sam has finally bothered to turn up and is making awkward small talk with host Osher Gunsberg.

Osher which, given Sam is about to immerse himself in a virtual harem, is probably a little inappropriate.

"I reckon they'd say 'go for it Woody'," says Sam.

The less said about this entire exchange the better, I think.


And here comes the first bachelorette, who is very pretty and is called Nejana.

Or Snezana.

Or Banana.

Or something, I dunno, I was too busy waiting for her dress to catch on fire.


Sam also has trouble with her name, having to be coached in how to say it and failing, and then she walks away without asking him his. So I guess they'll just communicate in nods from now on.

Moving on to Sarah, the event manager we met previously, who seems to be attending a stand up comedy show in her head that no one else can hear.


Moving along to Laura who proves why she's still single when she tries her best opening bit on Sam, which operates on the assumption that anyone finds the northern English accent sexy.

"CHECK OUT THE ACCENT DO YOU KNOW WHERE I'M FROM?" she booms.

"Er, England?" he guesses.

"YEAH WHEREABOUTS!?" she demands.

"Er... south?" says Sam, with all the conviction of someone who can't even pronounce "Snezana".


Things go even better when she reveals she's a vet, and randomly blurts out "ANAL GLANDS".


Sensing the romance of the moment, Laura launches into an epic anal gland anecdote which lasts several minutes and ends with a small child getting covered in dog shit.

"And the SMELL if you ever smelled it, it's like actually hideous," she hoots.


Then there's Rachel, who impresses everyone by turning a couple of balloons into a giant dildo:


And Cha-Cha, the best dancer at St Bernadette's:


Next out of the limo is filmmaker Heather, who says that meeting the love of her life would be "hectically cool" with such a pronounced upwards inflection I am sent into instant hipster wanker paralysis and almost miss the rest of her segment.

"Seriously dude - can I call you dude?" she says.

"I just want you to be a mate that I could go have a beer with."


OK Heather, we get it. You're a cool girl. You're totally not the type of girl who goes on The Bachelor, you're just a super chill chick who just randomly wound up here, like woah.

I'LL HAVE YOU KNOW THAT I PROVIDE THE IRONY AROUND HERE, THANK YOU VERY MUCH.

Moving on to 33-year-old Jacinda who shows up with a Polaroid camera and takes a photo of Sam's bum.


"HASHTAG BACHELOR BOOTY!" yells an apricot coloured dress in the corner, as the producers scramble for their smartphones muttering "that's a good idea".

"HASHTAG BACHELOR IN THE BOOT!" yells Jacinda, which apart from being a much less successful hashtag, only makes sense if you assume she is a serial killer.

Not all the women are impressed by this spontaneous bit of amateur porn making however, especially not 30-year-old Ebru, who immediately launches into a goanna impression:


Meanwhile outside, the new bachelorettes are impressing Sam with a steady stream of gifts.

First is Reshael with some thoughtful handmade artwork:


Followed by... whoever this is, with some beer:


Followed by Madeleine with a home made cupcake, a plan that goes great until Sam tries to share it with her and she reacts like it's weapons grade plutonium:


And then there's 31-year-old Zilda from the Gold Coast, who has even bigger goals than Sarah the event manager.


"How do you feel tonight?" she asks Sam.

"PUMPED," he says.

"Me too!" says Zilda.



It's Sandra, the human exclamation mark.

"OOH LA LA HAVE A LOOK AT YOU OH MY GOSH GIVE ME A HUG OH MY GOD YOU'RE SAM WE'RE S AND S I WORK WITH KIDS AND I'M A PE TEACHER AND I'M ALWAYS LIKE SUPER ENERGETIC AND THIS IS ME!" she bellows, while literally bouncing off the walls.

Sandra is basically Tigger in human form. On meth.

"Let's get the ball rolling, I want a glass of champagne, I am ready for this, WOO!" she shouts as everyone else eyes each other nervously and starts hiding the open bottles.


And bringing up the rear, except for the fact that she doesn't actually have one herself, is Rebecca Twigley lookalike Emily, who is dressed all in white and is accompanied by that Danny Elfman style twinkly music which probably means she's going to last to the final three.

The parade now concluded, we head inside the giant gypsy wedding cake where a sentient wig is addressing the crowd.

"Blah blah blah LADIES blah blah blah JOURNEY TO LOVE blah blah blah NUCLEAR FISSION, blah blah blah EGG SALAD," says the wig, while all the women coo.

"Blah blah blah WHITE ROSE," the wig continues, as all the women spontaneously explode.


Last year the white rose was given to the woman who made the best first impression and meant that she was safe until the next round, but tonight, the wig tells us, it means something different.

"Whoever receives this white rose has the power over the bachelor," says the wig.

"Because for the first time YOU can ask HIM on a date."


Meanwhile - it took three seasons but FINALLY I AM VINDICATED when Cha-Cha accidentally sets herself on fire on one of the five trillion candles inside the Bachelor mansion:


Fortunately the entire Bachelor wardrobe is flame retardent for exactly this reason, so it only results in a char mark, as opposed to a Hunger Games-esque "girl on fire" situation. Pity, because that would be one hell of a way to win the first impressions rose.

While everyone watches Cha-Cha stop, drop and roll, Jacinda pounces on Sam and takes him away for a private chat.

"I saw an opening and I just jumped at it," she said, which is coincidentally exactly what the Bachelor's game plan is for later that night.


Back inside, Sandra, the human embodiment of a hen's night at 3am, is bonding with some of the other bachelorettes by trying to get them to bitch about Zilda who apparently rudely turnec her back to Sandra on the couch. (Frankly she should probably be happy Zilda turned her back and not her front, which may well have knocked her over, but anyway)

"WHAT DO YOU THINK OF THE OTHER GIRLS? WHO DO YOU THINK YOU WON'T GET ALONG WITH?" she asks, which is a totally reasonable question and not at all weird.

"I get along with everyone," says Rachel.

"Yeah I really like everybody," says Reshael.

"OK MISS GOODY TWO SHOES FENCE SITTER, IF YOU DON'T GOSSIP YOU'RE CLEARLY NOT A WOMAN, HA HA AM I RIGHT?" guffaws Sandra.


"OH I'M JUST PERFECT AND I ONLY SAY GOOD THINGS ABOUT PEOPLE, I LIKE EVERYBODY, I'M JUST COOL," she continues, as everyone quietly looks around for an escape route.

Meanwhile outside, Sam and Heather are getting to know each other in the gazebo, which is not half as saucy as it sounds.

BREAKING: Heather is still mildly irritating.


Because she is a hectically cool chick who probably rides a fixie and totally drinks beer with the boys, Heather impresses Sam by talking about how much she loves superheroes, like He-Man and Barbie, neither of whom are super heroes.

"Am I allowed to go on a date with you where we both dress as super heroes?" she asks coyly.


Meanwhile Sandra, a YouTube comment come to life, has decided Zilda is actually her best friend, and it's Reshael who is the one being mean to her by not gossiping about Zilda.

"She basically just made me out to be really bitchy and just bit my head off, I think she's trying to make me look like the bad guy," Sandra tells new BFF Zilda.

"She was ripping into me, like LITERALLY ripping into me, and I didn't know what was coming, so I was like 'holy crap!'" she continues, verging on hysteria.


Emboldened by her seventh glass of affordably priced domestic sparkling, Sandra marches over to Reshael to publicly tell her off for quietly sitting next to her on the couch and not gossiping.

"I want to addressh this with everybody becaushe Reshael and I have faced a few bumpsh in the road," she begins.

Reshael's attempts to discuss the issue in private are rebuffed: "I jusht want to cover thish with everybody elshe!" says Sandra.

Unfortunately for her, everybody else thinks she's a total knob.

"YOU PUT ME OUT THERE ASH THISH TERRIBLE PERSHON AND I'M NOT! I WEAR MY HEART ON MY SLEEVE! I MAKE PEOPLE LAUGH!" she rants.


This goes on for several minutes, with the whole thing eventually culminating in Sandra shouting random words while spontaneously combusting.

"I WAS THERE, I REMEMBER IT AND UNFORTUNATELY I'M JUST GOING TO END IT HERE COS THIS IS JUST GETTING NOWHERE I JUST WANTED TO ACKNOWLEDGE JUST MAKE THE PRESENCE TO EVERYONE ELSE BUT APART FROM THAT I'M OK AND SANDS IS BACK!" she yells.


Meanwhile, the Bachelor (remember that bloke?) is attempting his best "totally accepting and super progressive guy" impression after learning Snezana has a nine year old daughter.


He quickly moves on to Sarah, who immediately teaches him some yoga positions on the lawn - because what else do you do when you're at a garden party wearing a ballgown?


Naturally, Sam is charmed by this ridiculous display, and so gives her a rose.


Back on the verandah, the other bachelorettes are continuing their gradual slide into champagne-soaked oblivion.

"For me, talking about anal glands is actually completely normal," says Laura the Yorkshire vet, who is still talking about anal glands.

"Seriously, I've got verbal diarrhea, can I just stop talking about anal glands?" she continues.

Very. Poor. Choice. Of words. But yes, please stop.


Apparently Tessa doesn't feel comfortable all tizzied up, so has ditched the gown (which, let's face it, was one of the worst ones there anyway) for jeans, boots, flanny, Price Attack haircut and tits.

"When I came out it was hilarious, the girls loved it!" she cackles.


Nek minit:




Better get those He-Man and Barbie costumes ready.
"LADIES!" shouts a small pile of hair that has blown into the yard.
"I'm afraid the cocktail party must now come to an end," it announces, which is such a pity because it's only been going for about 14 hours.
You know what that means, kids.
IT'S ROSE TIME!
* "
Heather
and
Sarah
already have roses, leaving 15 roses for the remaining 17 of you," says the ball of hair.
Sandra
gets out her calculator and punches a few buttons, while
Cha-Cha
takes off her shoes so she can count on her fingers and toes. Twenty minutes later
Reshael
shouts "It means two of us are going home, Jesus."
* Somewhere, there is a very empty Copperart store.
Nothing like a nice, uncluttered set.
* "What oym lookin for is someone that can boyyy themselves, that's roolly important to moy," says
Sam
, before going on to explain how it's a game of two halves and he's just gunna grab the ball and go hard.
* Rose, rose, rose, rose, rose, blah blah blah.
After at least 17 hours of shots of
Sam
and the women looking at each other interspersed with shots of the roses on a plate, it finally comes down to three:
Zilda
the human airbag,
Sandra
the human windbag, and some other one I feel I've never seen in my entire life.
"I'll be devastated if I went home,"
Zilda
reads off a cue card being held out of shot by a producer, because she's absolutely not a bikini model who has been paid to be there for just one episode.
"I have so much love to give," says the one I've literally never seen before.
"
Sandra
," says the Bachelor.
Alright.
And so we say goodbye to
Zilda
and whoever that other woman was. In her honour, I will give her the final words:
"It's sad to go, because I could have gone somewhere."
So true, nameless woman. So true.
Now go forth and
READ EPISODE TWO
.